Bruins Step To It Part 2: Resources to Step it Up
People often underestimate the power of a simple walk. We not only walk to get to where we want to go, we walk to clear our heads, get exercise, and enjoy the scenery. This blog is part 2 of Bruins Step To It, a three part blog series on walking. If you missed Part 1, we discussed some surprising ways walking can boost your productivity. Part 2 will explore some beautiful walking paths you may not have noticed right in your UCLA backyard. Stay tuned for Part 3, the last of our series, which will be exploring ways to implement more walking into our lives!
Walking resources abound at UCLA! Here is the whole collection:
1. UCLA 30 x 30 Nature Challenge
For the whole month of April, UCLA Recreation FITWELL is encouraging the community to activate their lives through the Nature Challenge. The array of daily challenges includes low intensity walking excursions on the beach or barefoot on grass. Fitwell highlights the various benefits of activity in nature. Read about it and follow the daily challenges here!
2. UCLA Walks App
Track your walking with UCLA Health's UCLA Walks App! The app tracks your path, time, and distance and rewards walkers with points. Connect your walking routes and progress with your friends and keep each other accountable for wellness! The app is available for iPhone and Android devices.
3. Bruin Commuter Club (BCC) Walk Benefits
Graduate students, Staff, and Faculty can receive benefits for commuting to campus via walking! Members can receive their $50 in annual benefits by choose between a $50 The Walking Company Gift Card or a UCLA Commuter Passport and $25 The Walking Company Gift Card. Apply here!
4. FITWELL Bruin Walkers Guided Walking Maps
Interested in finding new routes to walk around campus? The maps identify key landmarks on and around campus for your to find! Download the maps here!
5. UCLA Transportation's Benefits of Walking
For those who can, walking as a means of commuting is incredibly beneficial for the mind and body. UCLA Transportation also provides tips to get started to pull the best from your walking commute. Read about it here.
6. Bruin Run/Walk
In its 20th year, the Bruin Run/Walk is a 5k benefitting the Chase Child Life Program at the UCLA Mattel Children's Hospital. UCLA and its surrounding community will gather on Saturday, April 27th to enjoy live performances, free food, and, of course, the run/walk route. More information here!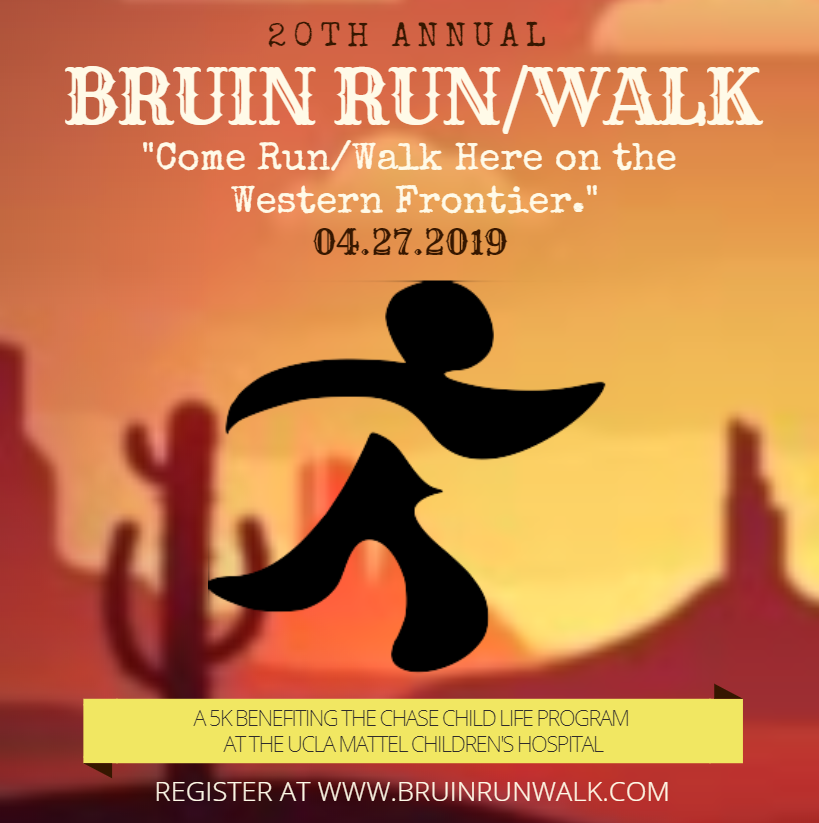 https://movewell.healthy.ucla.edu/wp-content/uploads/sites/4/2019/04/UCLA_2018_04_19_day3-185.jpg
4480
6720
uclahci
https://movewell.healthy.ucla.edu/wp-content/uploads/sites/4/2020/10/MoveWell-white-background-860x860.png
uclahci
2019-04-17 10:32:44
2019-04-17 10:32:44
Bruins Step To It Part 2: Resources to Step it Up