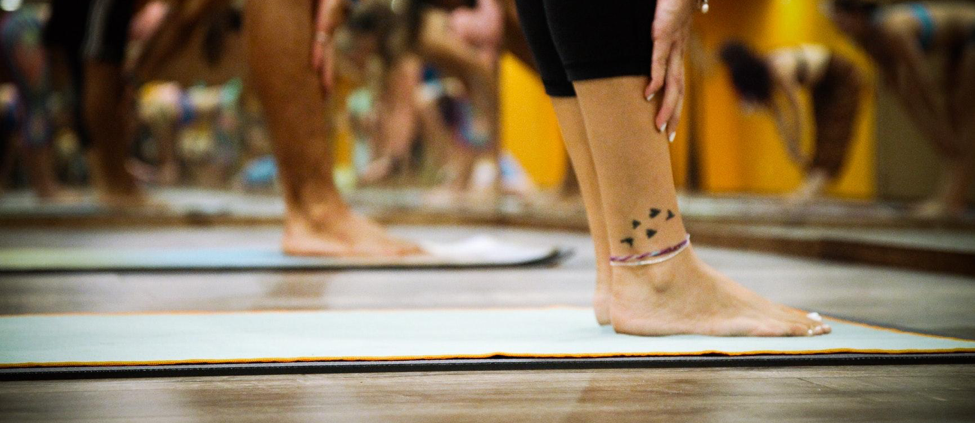 UCLA Fitness Passes: Unlimited Classes, Lit Activities
UCLA Recreation's GroupX and Yoga Passes provide unlimited fitness classes to students each quarter in a wide spectrum of activities. Classes often repeat quarter to quarter, along with adjustments based on popularity and student feedback. This quarter, the GroupX pass delivers dance workouts and conditioning classes with exciting names such as Booty Kickin' Barre, POUND, Bolly Pop, Transcendance, and more.
The Yoga Pass hosts yoga for all abilities, with different themes and focuses. For instance, Naptime Yoga provides busy, sleep-deprived students with the opportunity to have quality rest through guided relaxation, while Yoga Sculpt focuses more on core strength. Classes are spread out throughout the day to allow even the busiest Bruin to take part.
The passes are on sale each the quarter at the John Wooden Center and the Kinross Recreation Center. GroupX costs $35 and the Yoga Pass costs $45. The passes are often giveaway prizes by the Semel Healthy Campus Initiative Center, so stay tuned for those opportunities!
Your first chance to win is this week! MoveWell Media Week, from November 12th to 16th, features a weeklong campaign via social media platforms (twitter, facebook, and instagram) where participants are placed in a drawing for prizes. The more you participate, the greater your chances of winning!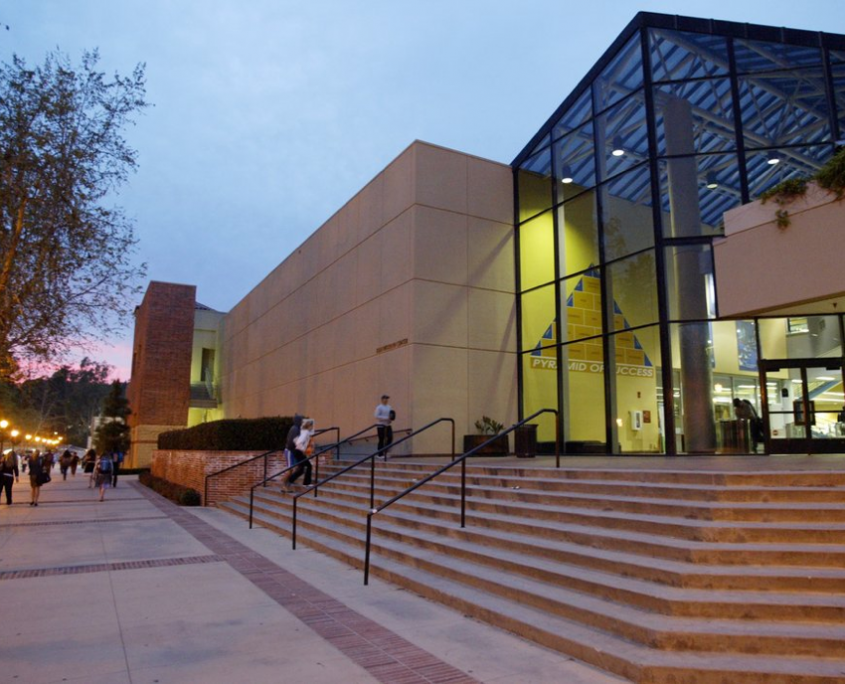 Photograph via UCLA Recreation John Wooden Center Facebook Page
Still not convinced about the fun and benefits of the passes? Learn about the experiences of three Bruins below:
Meet Jenna!
Jenna is a two-time yoga pass holder, with one of them a prize she won from the Healthy Campus Initiative Media Week on Instagram last spring quarter. With one of her passes, she went to intermediate/advanced yoga on Tuesdays and Thursdays. She explains: "it was a very positive experience for me. The instructors were all very good and my mood definitely improved." As a busy Bruin, she integrates physical activity into her student experience by making exercise a part of her everyday and social life. "Walking everywhere on campus and in Westwood is [itself] a workout… those hills get you toned!" Jenna highly recommends inviting friends to join on walks or hikes, as friends can catch up, destress, and exercise all at once! She explained that she is not a "huge gym person," so since arriving in Australia and, without a yoga pass program, has had to look for alternative ways of staying active. Currently, she practices vinyasa and power yoga on her rooftop most mornings and lives close to bushwalking opportunities (the Oceanic term for hiking), which she does most weekends. By walking to most places, her daily mileage generally adds up to six to seven miles a day!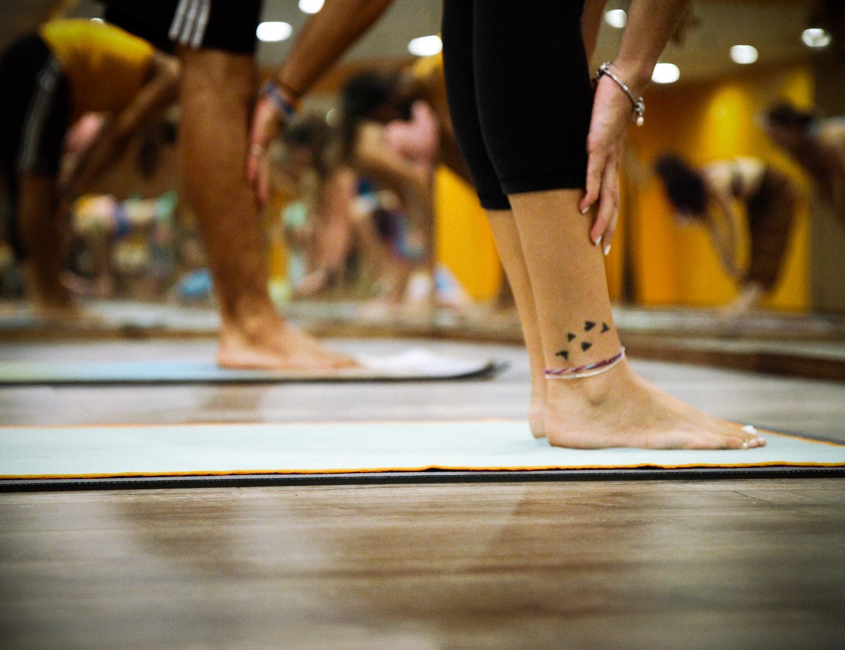 Photograph by Tim Savage
Meet Alyssa!
As a committee director of the Body Image Task Force under the USAC Student Wellness Commission, Alyssa is as busy as Bruins get! Alyssa is a two-time owner of a GroupX pass holder, though her first pass during her second year was not used much due to a full schedule. Flashforward to this year when her friend, Nivi, invited Alyssa to join a free spin class during zero week. "I went because I've done spin classes before and I knew it was a good workout." She had initially not planned on purchasing the pass this year, but after discussing last year's experience with Nivi, both agreed that the class was so enjoyable that it was well worth the investment. "I felt like I could bring myself to the fun every week!" She noted the good music and her incredible instructor, Emily, as major components in her decision to becoming a passholder once more!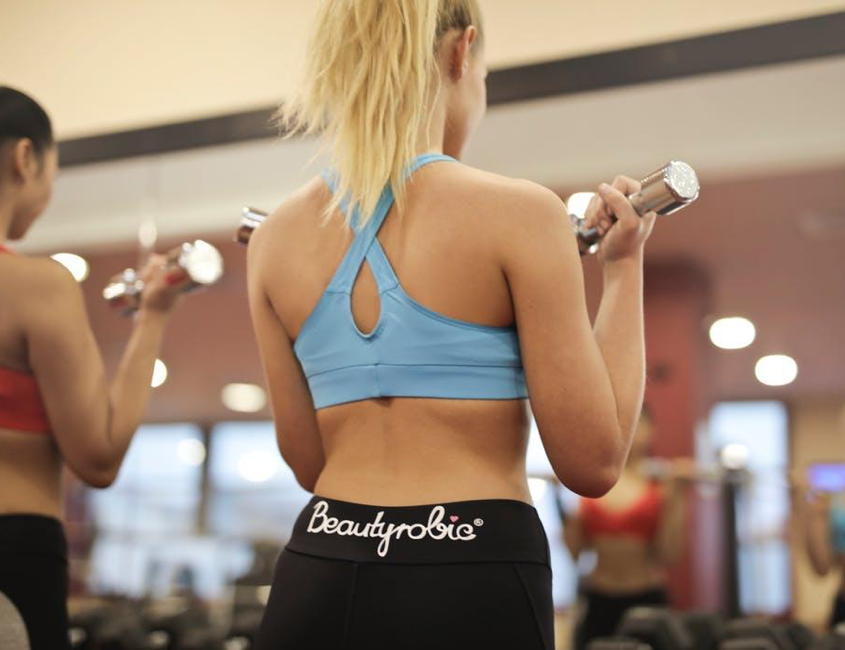 Photograph by Bruce Mars
Meet Laine!
Laine is a third-year neuroscience major with a minor in gender studies! Her schedule includes work, research, and greek life on top of going to classes and studying! Wowza! She purchased a Yoga Pass for the first time this year, explaining: "I recognized that it was time to align my mental health with my physical fitness, and I thought committing financially to yoga would help achieve that goal." She is currently taking level 1-2 yoga flow classes focused on strength and mindfulness. Laine emphasized keeping herself accountable in attending classes for her health and wellbeing. Who would benefit from such an experience? According to Laine, "anyone who is looking to explore a peaceful and non-comparative relationship with their body would benefit from a yoga pass. Yoga provides an opportunity to feel 'productive' while still giving the mind a break, and also teaches you about the different strengths your body inherently possesses. Yoga opposes the mindset of many competitive workout classes, which can lead to negative self-imagery." Nicely-put Laine!
Karan Ishii is an undergraduate student at UCLA majoring in Biology. She is a blogger for MoveWell of the UCLA Healthy Campus Initiative, as well as the Chief of Staff of the Student Wellness Commission and an intern at the Counseling and Psychological Services. She is passionate about dogs, curry, and skiing!
https://movewell.healthy.ucla.edu/wp-content/uploads/sites/4/2018/11/Movewell2.png
650
975
uclahci
https://movewell.healthy.ucla.edu/wp-content/uploads/sites/4/2020/10/MoveWell-white-background-860x860.png
uclahci
2018-11-15 11:21:10
2018-11-15 13:43:46
UCLA Fitness Passes: Unlimited Classes, Lit Activities